As we suffer through one of the coldest and snowiest winters in recent memory, I thought I'd try and lighten the mood with one of my favorite beach themed home decor styles… and that is decorating with driftwood!
Hopefully these next pictures will remind you that summer WILL be here…. eventually 🙂
Both from AtWestEnd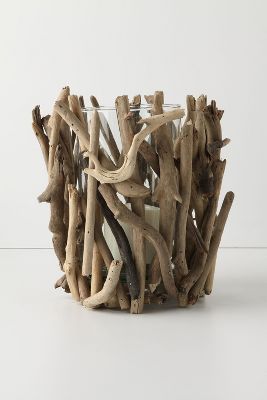 Neiman Marcus ($759)
Like it?  Get it for half the price!
Crate and Barrel ($339)
Love the idea, but not the pricetag?  Yeah, me too.  So start small with one of these small ghostwood (looks just like driftwood) branches for a mantle or centerpiece.  At only $4.49, you can't go wrong!
{I'm ready for the beach}