As the holiday season nears, I'm bracing myself for at least one new technology item to enter our household.  Now don't get me wrong…I love me some technology!  I better since my day job relies on it 🙂 But what I don't like is all of the cords, wires, accessories and other unknown items that come with it.
Can we take a moment to look at one of our many random cord boxes?  $10 says we don't even have the gadgets to go with half of these… but for some reason we are hesitant to get rid of them, just in case the nokia cell phone circa 1999 comes back in style.
So this post is dedicated to one of my favorite topics – organization!  C'mon, lets get a grip on our gadgets!!!
**********
Click image for source.
It's no longer trash when you get to the bottom of the roll 😉
This is fantastic.  I HATE it when my phone charger falls behind my bed… I'm scared to go back there.
No more playing the "which one is the the one I reeeeallly don't want to unplug" game.
Ok, not a cord – but hot damn this is genius!

Oh Crate and Barrel, you think of everything!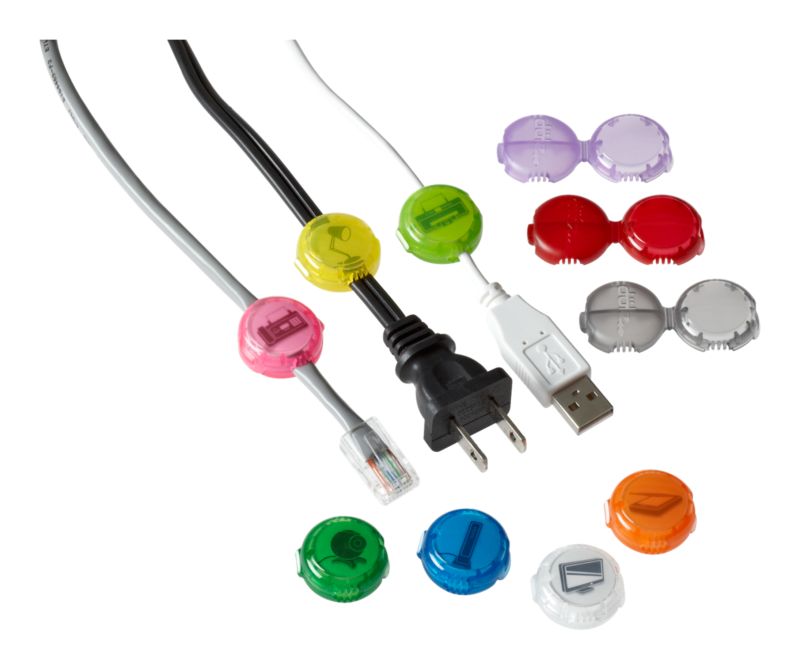 New uses for old things!
Are you cord-ganized yet???
Yeah, that's right… horrible play on words there.  Forgive me, it's late and I'm considering tackling our cord box before bed!